Top 9 Best Pencil Artists In The World
Top 9 Best Pencil Artists In The World Traditionally, graphite has been the preferred tool for artists to express their creativity. Remarkable works of art created with pencils are not limited to two dimensions, as many artists produce stunning 3D illustrations. Some of these impressive artworks are incredibly detailed, such that you may think you are looking at an elephant, but upon closer inspection, you will find numerous animals and birds in a single drawing.
These extraordinary works of art are akin to mural paintings and require our utmost admiration. There exist a plethora of amazing illustrations featuring elements of surrealism, beautiful portraits, lifelike images, 3D artworks, and more.
A variety of creative and incredible pencil illustrations by artists from all over the world are presented together. Prepare to be amazed! Are you interested in learning about sketch artists? In this article, we will explore the top 9 best pencil artists in the world.
Read this informational article Best Exercise to Lose Weight at Home
Table of Contents
David Kao, a remarkable self-taught artist, specializes in pencil portraits of vehicles. He started drawing cars at the tender age of three, and by the time he reached high school, he was already sketching his mechanical innovations. His forte lies in portraying the reflections that emanate from his metallic subjects, which he does exceptionally well. Despite his busy schedule, David still retains his passion for drawing and love for cars. However, as he graduated from school and entered the workforce as an entrepreneur, he has less time to pursue his passion for illustration. He now runs a product design company but we can expect to see more of his exceptional drawings or products in the future.
FRANCO CLUN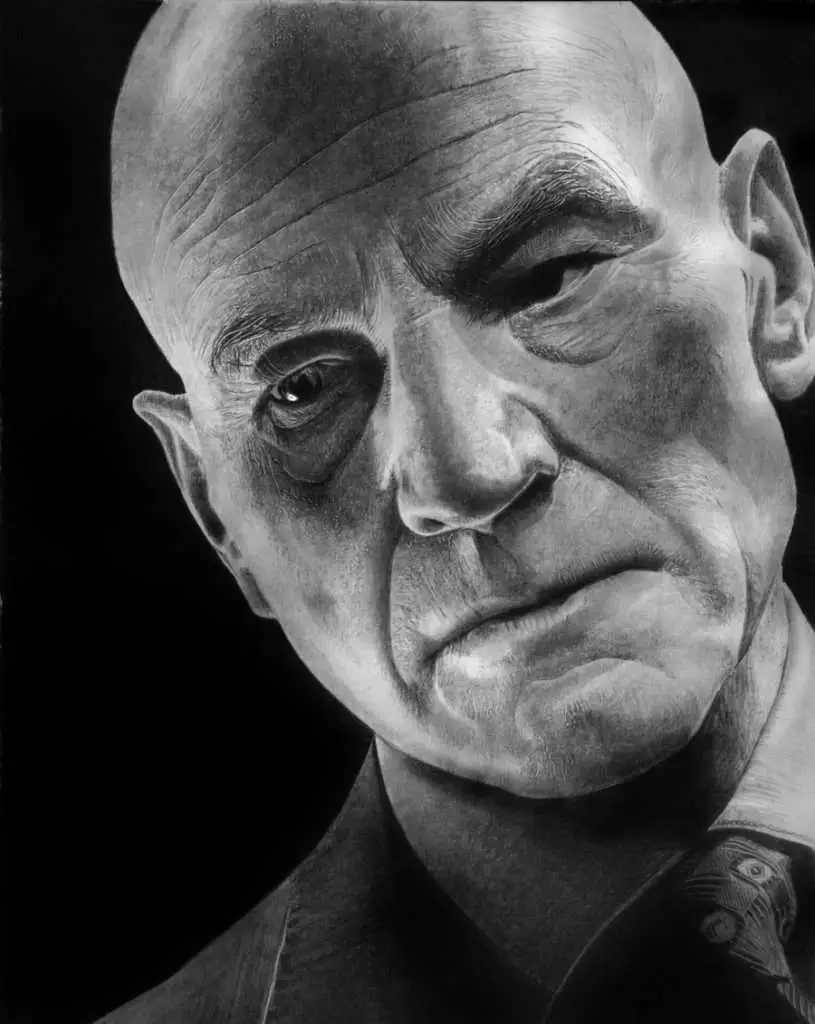 Franco Clun, an Italian artist, has honed his skills and passion for pencil drawing to create true masterpieces. He produces completely mind-blowing portraits of both celebrities and ordinary individuals, which can be found on the internet. Everything, right down to the last eyelash, is created with incredible sensitivity and patience.
It is remarkable how Franco is able to capture the spirit and essence of his subjects using such a humble and seemingly limited medium. This body of work proves that in art, there are no restrictions except for the ones you impose on your own creativity.
ILEANA HUNTER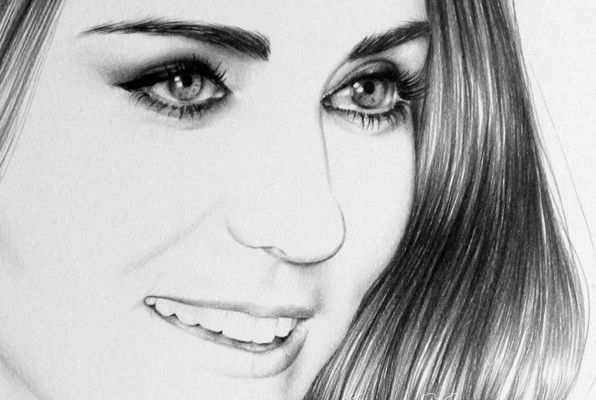 Hunter is a talented artist who has chosen to teach herself how to create realistic pencil illustrations, without relying on any formal art classes. She primarily focuses on drawing portraits of celebrities such as Taylor Swift, Rihanna, Marilyn Monroe, the Duchess of Cambridge, Grace Kelly, and many more. To create these stunning illustrations, Hunter uses Mars Lumograph pencils (2B-6B), mechanical pencils, tortillons, smooth Bristol board, and a putty eraser for highlights.
It takes Hunter approximately 1-2 days to complete minimal illustrations, while more detailed pieces can take a few days to finish.
MACRO MAZZONI
Mazzoni is a portrait artist who earned a four-year college education in painting from Brera Academy of Fine Arts in Milan. He relies on using colored pencils exclusively and does not employ any other traditional mediums in his illustrations. Mazzoni is passionate about the surrounding beauty of nature, and this is reflected in his work as he focuses primarily on drawing birds, animals flowers etc.
In addition to flora and fauna, Marco Mazzoni's illustrations feature the female botanists of Sardinia during the 16th-18th century. Mazzoni's work has been exhibited in several galleries. And exhibitions not only in Italy but also in the United States and throughout Europe.
PAUL LUNG
Paul Lung is a Hong Kong-based visual artist who does not use an eraser in his work. He creates his incredibly realistic illustrations using only a 0.5 mm specialized pencil, A2 paper, and a lot of time – approximately 60 hours per piece. Although his works are so photo-realistic that people often mistake them for photographs, they are indeed hand-drawn.
Paul Lung's work is so impressive that he even documents his process to demonstrate his exceptional skills. His portfolio on Deviant Art is stunning, featuring realistic portraits of both humans and animals.
CATH RILEY'S
Cath Riley is a talented artist whose realistic pencil drawings are not just meant to be admired, but also serve as a means of exploration and growth. While her hyper-realistic work is impressive, she constantly seeks new and innovative directions in her art. She has recently been focusing on large-scale drawings centered around the human form. And showcasing her ability to capture the intricacies of the human body.
Cath's work has gained recognition and has been commissioned by various renowned companies such as Nike, GQ, M&C Saatchi, The Economist, and The New York Times. Her drawings are part of public and private collections across England, America, and Switzerland. And have been exhibited in prestigious galleries such as The Gallery in Cork Street, London, The Royal Academy.
PAUL CADDEN
Cadden produces approximately seven artworks annually, with each piece taking an average of three to six weeks to complete.
Typically, his artwork is created in A1 or A0 sizes using a variety of mediums, including pencils, pastels, and chalks. Although Cadden often portrays people in his work, he also includes depictions of street scenes, cars, and horses. His artwork has sold for as much as £15000 per piece and has been exhibited in various cities, including London, New York, Glasgow, Andorra, and Atlanta. In 2011, Cadden was named Artist of the Year. He describes his motivation as "to elevate the mundane," explaining that his artwork aims to convey a powerful emotional impact from everyday objects and scenes.
MADONNA KHARE
The artist is a recipient of numerous awards and specializes in creating large-scale drawings using carbon pencils. Her exceptional skills have earned her the title of the winner of the prestigious 2012 Art-prize competition, which is the world's biggest art competition.
She holds a Masters of Fine Art degree from California State University, and her work has been showcased in numerous national. International exhibitions, magazines, and social media platforms such as Facebook, Instagram, and Pinterest.
Using her illustrations of animals, she strives to tell stories and convey specific messages related to life.
CAS OR ARTISTIC
Cas is regarded as one of the most innovative pencil artists not just in Canada but globally. Her forte lies in creating lifelike portraits of popular figures from movies, TV, and music. She is known to draw inspiration from some of her favorite celebrities including Jennifer Lawrence, Kristen Stewart, and more.